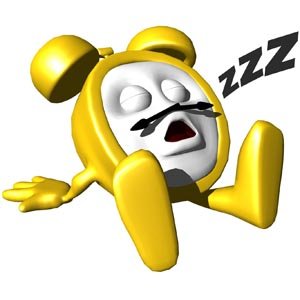 My next 90 day challenge is to follow the sleep pattern of Leonardo Da Vinci. He apparently slept for 20 minutes every 4 hours for a total of 2 hours every 24 hour period.
I'll be aiming to sleep at 4, 8 & 12 am & pm every day. 20 minutes each. I'll keep this up for 90 days, which will take me to 16 June 2011.
I currently sleep around 7-8 hours per night. This is going to be a massive adjustment for me!
I spoke with a friend who did it some time ago. I've always wanted to see if I can sleep less while retaining (or increasing) my creativity and productivity. Now's my chance.
Why am I doing it?
There's just not enough hours in the day to do everything I want to do. Things like learn languages, read copious amounts of books, write, work on my memory, etc.
Picture this:
If you sleep 8 hours a night, you are asleep for 4 whole months every year.
But if you sleep 2 hours a night, you are only asleep for 1 month per year.
Massive difference.
The aim in all of this is to train my body to more effectively and efficiently enter deep sleep. To cut out the half hour or more trying to fall asleep. Also, to cut down on the groggyness that takes me half an hour in the mornings to shake off.
It's go time.