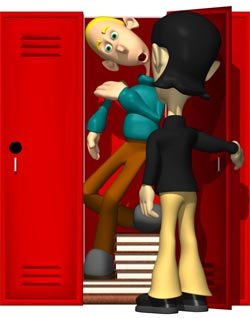 Wow, today must be the day for negativity!
I've had nothing but support from people around me until today. 3 harsh comments from people who either don't know me, or haven't got a clue what they're talking about.
Please go and do your research and actually have a clue before you start preaching about how dangerous sleep depravation is. I know it's dangerous, so I take tons of precautions.
Those that know me should trust me. When have I ever gone into something without taking full precautions?
I'm not driving tired.
Unless you've walked a mile in my shoes, don't even attempt to comprehend what it's like. Don't pretend you have a clue.
I'm not sleep deprived. That's the goal of this whole exercise. From everything I've read, we only get 1.5 hours of actual proper sleep every night, even if we are "asleep" for 8 hours. I'm training my body to get that 1.5 hours sleep without wasting so much time.
How many people do you know that sleep a lot less than you? I'll bet anything that unless you're a complete recluse, you'll know a few.
My brother "needs" 10 hours sleep per night (I've seen him if he doesn't and I agree with him! lol). Does that mean that everyone who gets 8 hours a night is sleep deprived? Obviously no, but that's how these people seem to think.
Believe it or not, but you can be "sleep deprived" if you "sleep" for 10 hours. Ever had a hangover?
I don't have time for people bringing me down.
But I've tried to be rational with this process, listening to people's thoughts. Bad idea.
The people that actually have the credentials and experience to know what they're talking about have been cautiously supportive, but supportive nonetheless.
If you want to tear me down, cool. Take your best shot. But know that I am no longer listening (which you'll see by the blocked friend request, deleted comment or unreturned phonecall).
If you don't agree with what I'm doing, but you have something rational to say and you have actually done some research, then I want to hear from you.
That is all 🙂
*rant over*
lol I've always wanted to post that line *rant over* but I've never ranted on a blog before. Today must be a day of firsts.
Thank you so much to everyone who has been supportive so far. It really means a lot for me.