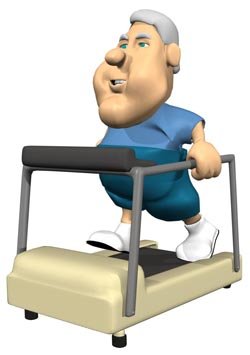 One of the perils of sleeping for 20 minutes every 4 hours is that you are always on the go.
Now I'm someone that hates boredom. I know most people are, but I get bored easily and will go through a lot of pain to avoid boredom.
That just exacerbates the problem of being always on the go. I've realized I need specific structures or activities in place to avoid burnout and stay in that optimal productivity region.
I need a greater emphasis on prayer time, yoga, enjoyment reading (as opposed to reading for information) and exercise.
It's just passed 3 am and I was feeling pretty low after a mammoth session listening to a Richard Cussons webinar (and taking pages of notes). I need to keep to my sleep schedule or I get tempted to sleep longer, or just do stupid things like forget to turn the alarm on.
I set my alarm for 20 minutes (I swear it's going to get stuck on that time if I'm not careful lol!) and just did some yoga and stretching exercises. Nothing too drastic or intense. I didn't want to raise my heartrate too much or I'll have problems sleeping at 4am. I turned the lights off and went to another room, which I left dark.
Pleased to say I'm feeling renewed after that 20 minute session. The drowsiness is gone and I was motivated enough to post here lol.
The mind-body connection is an amazing thing. I'm so glad to get the insights I've had recently.