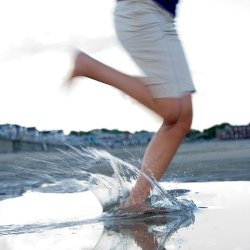 So freaking happy right now!!! First time going sub 30 min (29:21) for a 5km since 5 August. First sub 36 min 6km of this challenge. Beat my previous best time of this challenge by 2:22.
I ran out way too hard over the hills for the first 2km, then just held on for dear life. Remembered Jason Fitzgerald's recent post on "Going to Jesus" which was about precisely this scenario. Was breathing 2-2 or 3-2 for pretty much the whole run. Absolutely dripping with sweat, but so happy!
Ended up doing 35:29 for the 6km.
That also puts me over 100km for December. All round fantastic day.