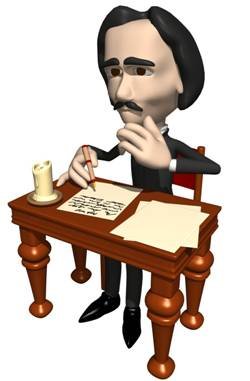 After the resounding success of my last 90 day test (the sleep challenge), it's time to tackle another area of my life. What better way to kick off the new year than by starting a new 90 day challenge?
For some time I've been trying to do more writing, but have lacked, shall we say, the proper motivation. I want to improve my craft as well as share some of the things I've figured out and learned over the last decade. I've updated my sites occasionally, but need to be more consistent, get into a routine, all that good stuff. Hey, I might even start to become a half decent writer. Now wouldn't that be something?!
So here's the rules of the new challenge:
For the next 90 days, I'll publish one post every day to SEO Perth or another site that will come online early in the new year, but I'm not yet ready to reveal*.
That's a total of 90 posts.
Weekends, public holidays and the birth of my first child (due 1 March 2012) are not excuses for failing to publish.
I can write posts in advance or publish multiple posts on a single day, but every day there must be at least one post published to at least one site.
This challenge commences on 1 January 2012 and concludes on 30 March 2012 (inclusive).
Posts must be a minimum of 400 words.
* The new site will be along similar lines to SEO Perth, but the site will be more focused on teaching online marketing than SEO Perth and so a better fit for a lot of these posts.
I know focus is best for an endeavour  like this, which is why I haven't included the Mike Haydon site into this challenge as I originally planned. SEO Perth and the new site are on the same topic and the articles would be interchangeable.
As with the Sleep Challenge, I won't be updating this site to tell you mundane things, but rather to record things I've learned about myself, the writing process, etc. For clarity, any posts on this 90daytest.com site do not count towards posts within the challenge. I won't be updating this site every day – just whenever I think I've learned something worth recounting.
This site and challenge is for my own enjoyment and learning. I'll be talking a lot about myself and my thoughts. If you don't like that, totally cool with me – you're welcome to spend your time elsewhere 🙂 But if you're interested in keeping up to date with this challenge, please enter your email address in the box to the right and hit subscribe.