70 consecutive days of running. 10 weeks. How time flies when you're having fun.
Ran 4.26km today in the 30 minutes at an average pace of 7:02 mins/km, average heart rate of 152 bpm.
It's really hard to control your heart rate on the hills, I find, especially going downhill. And today was all about the hills. Was good, though. Pretty warm for 6pm.
In this run challenge, so far, I've run 387.98 km in 70 days at an average of 5.54 km a day. Of that, 103.63 km is additional training and 284.35 is the 30 minutes a day, which is an average of 4.06 km in my Run Challenge runs.
The current chart of my distances is: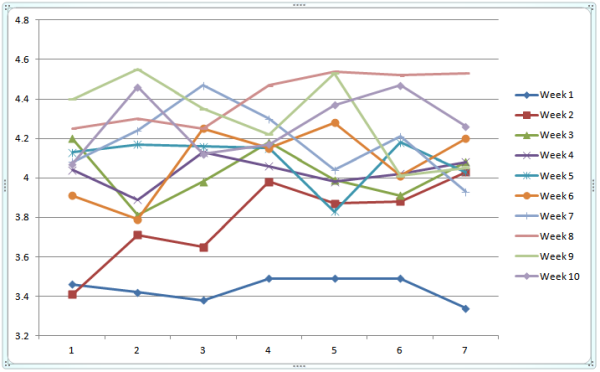 Less than 3 weeks to go!